Sierra Circuit Design is an electronic design services company located in Portland, Oregon and owned and operated by Scott L Baker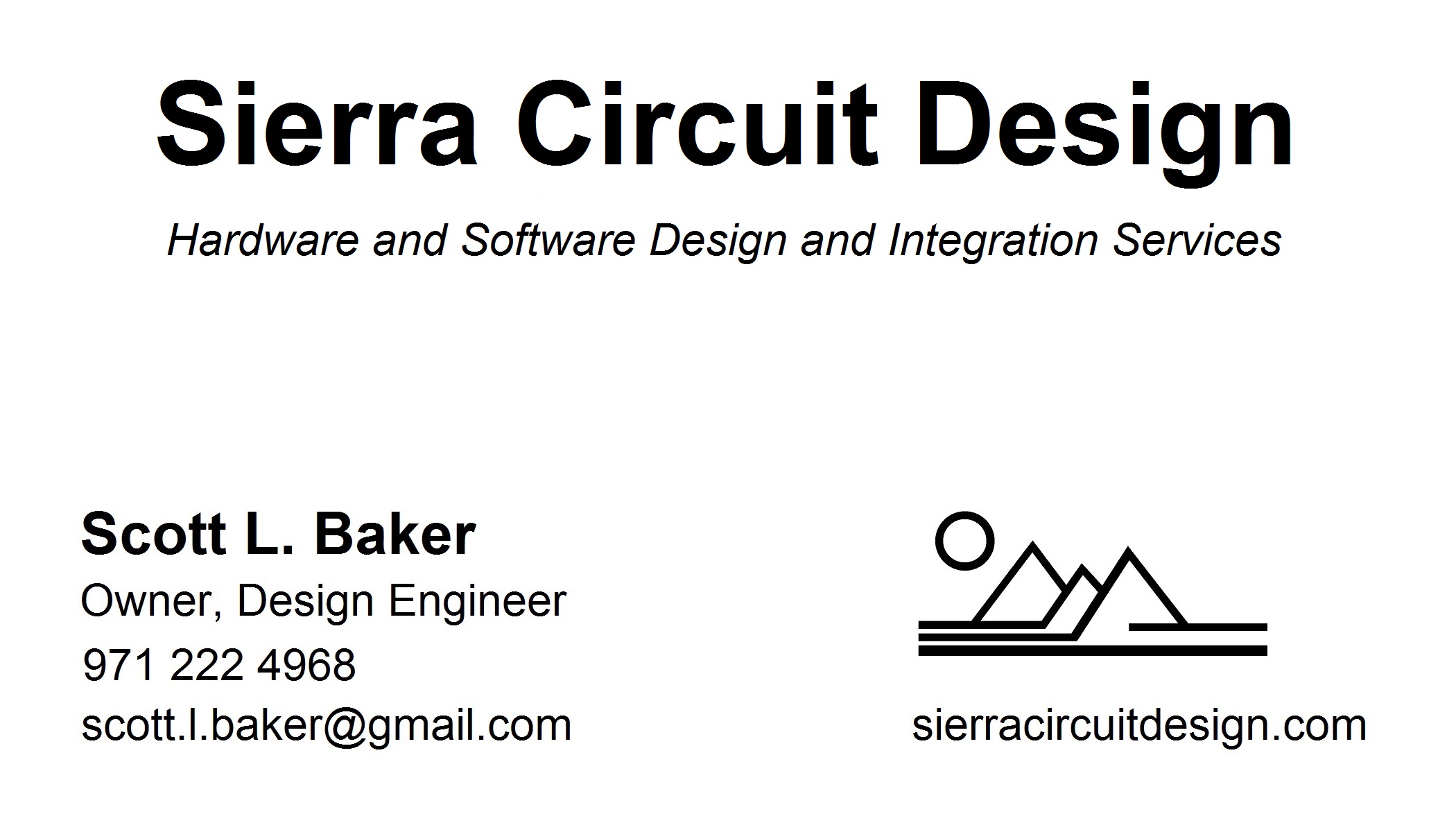 Sierra Circuit Design provides the folowing services and capabilities:


Verilog/VHDL IP: Synthesizable models of legacy microprocessors and peripherals are available for license and custom models can be developed to your specifications. FPGA/SOC Design: The integration of IP library components with application-specific RTL design to create a custom FPGA/SOC. Software Development: Perl, PHP, Python, C and Java Circuit Board Design: The design of multilayer circuit boards using Altium.